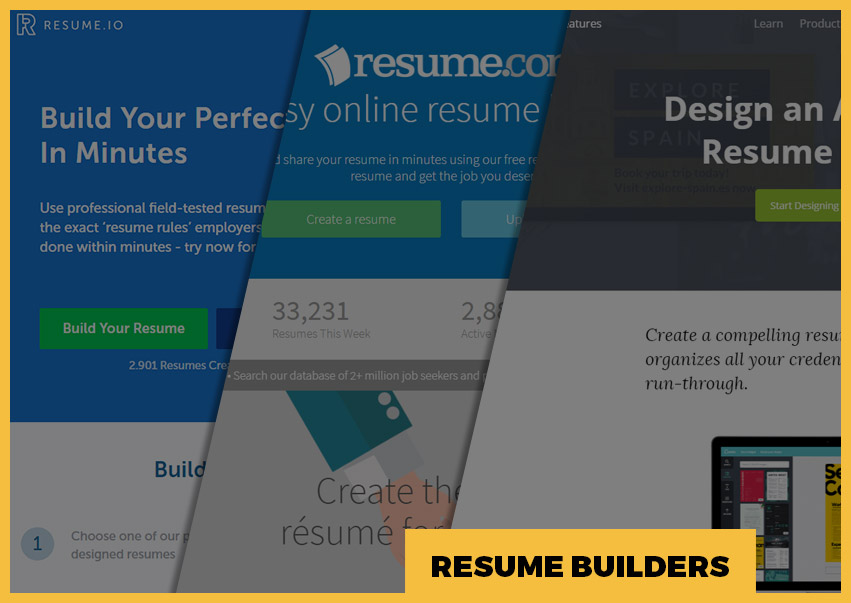 Resume Builders: The More Efficient Way to Create a Competitive Resume
Resumes play a vital role for anyone who has a job application. Being able to create one that is well-formatted and professionally written can be quite a challenging task especially for those who have never created a resume before.
Which such a strong competition in the ever growing job market, landing a job requires resume building at a professional level in order to enhance the probability of getting noticed and shortlisted. This is where resume builders are badly needed.
A resume builder is an online tool that lets you craft your own resume and have the document ready in just minutes.
You submit, they format
Not all resume builders work exactly the same way but the basics of using it are very simple. All you need to do is to select a specific layout that you like, supply your resume details and get the final document that has been formatted by the application.
Here are some of the basic details that you need to supply:
• name
• address
• previous employers
• education
• skills
Basically these are the same details that you will put into your resume should you decide to manually make one from scratch. In fact, it could even remind you of the necessary details which you could possibly miss out if you decided to create the resume manually.
Less room for errors
What makes this new method of crafting a resume much more convenient is that it expedites the entire process and lessens the probabilities of making errors. Using the traditional method of manually writing your own resume has a lot of room for mistakes which can greatly affect its efficiency.
A poorly-written or formatted resume can dramatically lower your competitiveness in the labor force. No matter how skilled or fit you are for the job, the overall impression about you is not the same as your impressive credentials when your resume is not channeling the information that you would like to convey. Using this innovation in resume building, you now have an easier way to communicate with recruiters and this is by giving them a high quality document that goes beyond the standards of formatting and designing CV's.
What to look for in a resume builder?
So now you're convinced but the question is how can you find a good resume builder? Here are some
• It has to have a good selection of templates to choose from.
• It should give you the opportunity to arrange resume sections for better customization.
• It must accept uploading images or photographs to make the resume look more professional.
• It should allow adding supplemental information or details that can make you more marketable to employers.
• It should allow you to download the document in high quality format.
Using a resume builder gives you the fastest and most efficient way to create a well-formatted marketing document that you can proudly submit to recruiters and employment agencies.
So are you ready to jump-start your career and move closer to landing that dream job of yours? Start using a resume builder and make yourself more marketable to employers!
Check some popular resume builders: