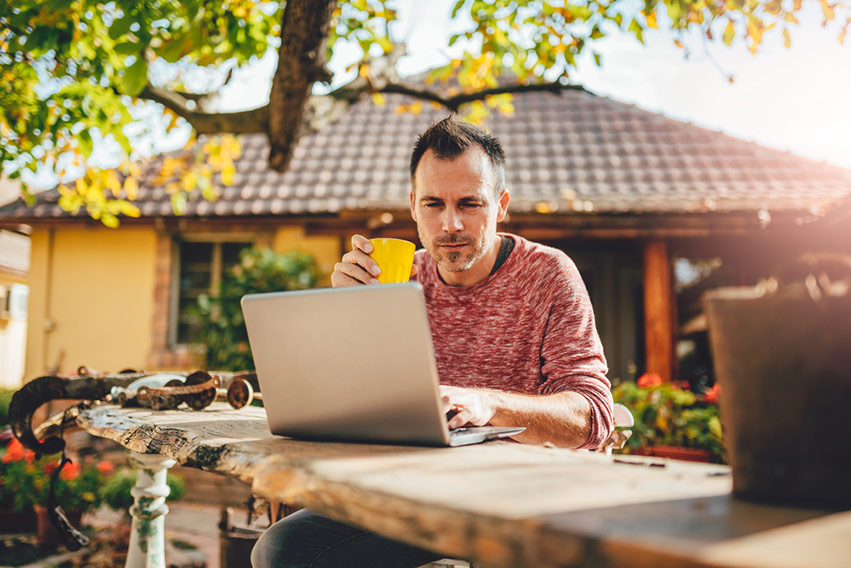 The Ultimate List of Job Search Strategies To Land Your Next Job
Getting frustrated with job-hunting?
Your applications get nowhere. You never get call-backs and the jobs seem to get filled way before you even apply to them.
Well, the job market is in a bit of turmoil right now (much like the rest of the world). But it doesn't mean that there are no good employment opportunities left. There's still plenty!
The problem is that you might be looking at the wrong place. Wait, what? What's wrong with responding to job ads on popular aggregator websites?
Nothing really. But that's exactly what every other job seeker is doing, heating up the competition for popular positions.
So rather than doing what every other job seeker does, try some of the alternative job search strategies we've rounded up in this master-post!
Cracking the "Hidden Job Market"
Ah, the mighty and mysterious "hidden job market". It is estimated to be between 40% and 80% of all jobs, depending on which source you trust more.
But it's true: a good chunk of jobs is never actively advertised online. Why? Well, because they get filled via other means such as in-person networking, internal promotions, and direct recruiting placements.
When you think about the next figure, it only makes more sense: every one of us has about 150 people in our network. Every person we know is connected to 150 more people, so that's already some 22,500 people just one handshake away from you. High chances are that someone among those folks knows someone else who's looking for a person just like you. What you have to do is just start asking around.
In essence, that's what good networking is all about — you constantly go about making intros, telling what you do, learning what others do, and seeing if you can be of any help to the other party or vice versa.
Network, Network and Network S'More
If you want to remain in-the-know of the latest job opportunities, you've got to get connected to more people, both online and in-person. Here's who you should connect with first:
Former colleagues, educators, employers, mentors, partners, and other people that played a role in your educational and professional development.
People who already work in your field and who do what you'd wanted to in the future.
Thought leaders, industry experts, practice leaders whose knowledge can help you stay updated on the trends and developments in your job niche.
These are the "targets" you should approach online on platforms like LinkedIn and Twitter (more on that later!).
When networking in-person, learn to lead intentional conversations with people you meet in-person at the office or during other work-related events.
Make Sure That All Your Self-Promotion Tools are Spot On!
First comes your resume, of course. It should be up-to-date, customized to the job posting, and well-designed. If you are struggling with the latter, you can browse our attractive free resume templates and grab one! 🙂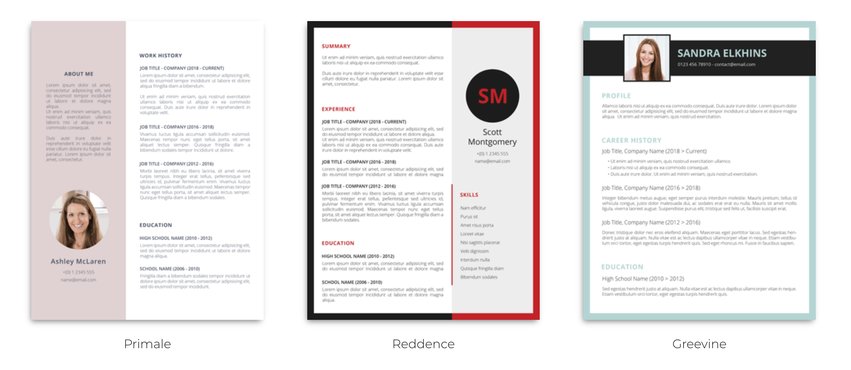 Setting up a personal website or blog is another lever you can use in your job search. Research suggests that 56% of HRs are more impressed by the job seekers' personal website than by any other personal branding tool. At the same time, only 7% of candidates have a website up and running.
"But I'm not a coder" is a lame excuse. There's plenty of drag & drop website builders around that you can use to create your website in several hours.
OK, so what information should I place on my personal website?
A quick about me/bio section explaining who you are
Overview your main skills & interests
Current affiliation
A carousel of recent projects
Accolades, achievements and other "bragging rights"
A copy of your resume clipped as a downloadable PDF file
Easy way to contact you
You can take a look at a funky and memorable personal website that Mona Chalabi made for herself. It acts as a perfect representation of here data storytelling and other creative skills: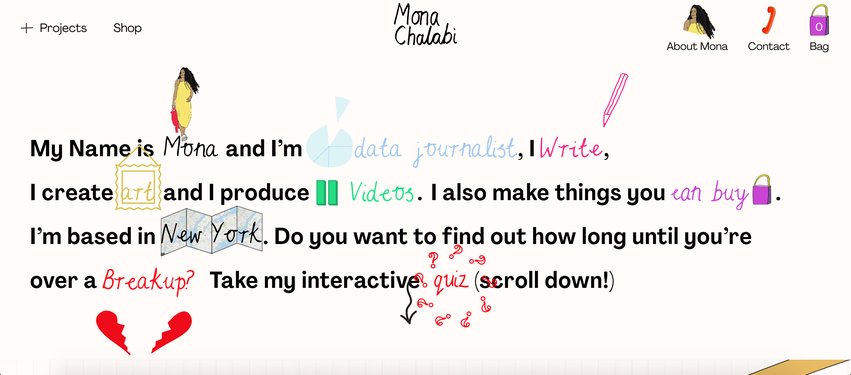 Also, if you have time, consider starting a blog on your personal website. It's another "passive" avenue for drawing more attention to what you do and showing how you could be of use to a potential employer.
Become a Boomerang
Boomerang employees are people who leave the company and then choose to "boomerang" back for a new (often higher) position.
What you may not suspect is that 94% of decision-makers will gladly hire back former employees who left on the good terms. The survey further explains why:
They have proven job performance and required skill sets
Can rapidly assimilate and start contributing to the team
Require less initial training and onboarding
Are a known-fit to the company's culture
Bring in new skills, expertise, and knowledge
If you liked working with your former employer, go on and reach out to them to discuss any new potential openings they may have. Doing so is a win-win for both!
Write to Employers Directly
This tip may seem offensively simple, but really how often do you cold-pitch potential employers? Chances are you did that a grand zero times.
So let's change that, shall we? Depending on your industry and position, you may want to either write:
A more formal letter of interest — just like a cover letter, this one also sells your expertise. But rather than targeting any particular role, this letter is just a way to 'tread the water' and see if you may be seen as a fit for some role.
A "cold networking" note — keep this one short & sweet. Briefly introduce yourself, share a sentence or two about your expertise and lead up to how you may help this particular company. Cold networking notes are best to be sent via LinkedIn or to Department Manager's (not HRs) in corporations.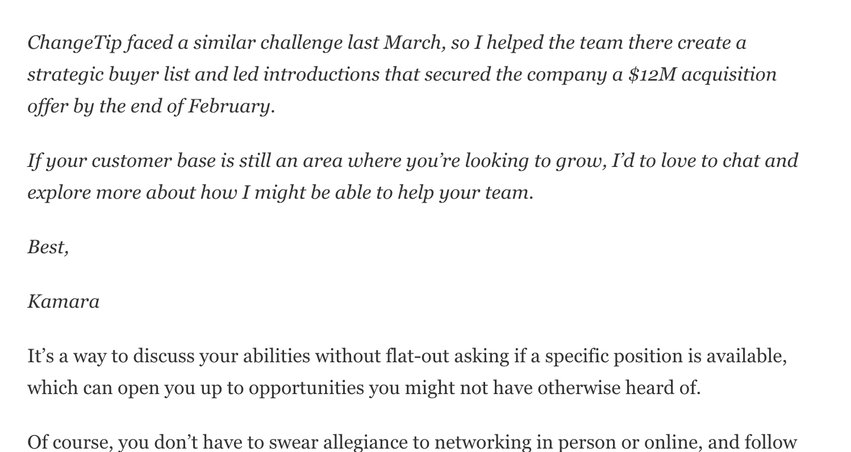 Source: The Muse
NB: Don't Go After Jobs That are Not Within Your Scope or Position
If you haven't got good responses on your applications and cold pitches, it may be because you are aiming a tad bit too high. Sure, you should be ambitious and seek out promotions. But always double-check that you are truly fit for the announced position.
Every "Junior" or "Senior" role will assume a different degree of responsibilities and expertise within a certain company. To avoid appearing over-qualified or under-qualified for the job, read and re-read that job description carefully and realistically assess your chances!
Also, there's always a possibility that recruiters are not able to comprehend the details of your previous work experiences resulting in a job mismatch. That's why you should always provide a clear and short description of your work history and avoid jargon.
Learn a New Skill While You are Job Searching
…after all, you have nothing to lose, and much more to gain.
If you are constantly seeing a recurring skill in the job descriptions that you don't have, it's time to fix that. The best part? You no longer have to go to formal school or pay a ton of money for upskilling.
The world-best universities offer free lectures on platforms like Coursera. Popular industry tools offer free educational programs and certificates (think Google, HubSpot, Webflow, etc). Plus, you can always find a ton of free lectures, masterclasses, and workshop recordings on YouTube. 
Alternatively, if you have some extra cash to spare, you may also want to invest in paid industry certifications and licenses that could help you move up the career ladder. Again, look for specific credentials that employers in your niche demand.
Lastly, you always choose to re-skill, rather than upskill. Of course, upskilling requires more time and investments. But going from being a graphic designer to say a UX designer can very positively reflect on your paycheck.
According to LinkedIn Emerging Jobs Report 2020, the following skills and expertise will be in high demand among U.S. employers:
Tech skills: Machine Learning, Deep Learning, Robotic Process Automation, TensorFlow, Python, Natural Language Processing, Data Science, Apache Spark, React.js, Node.js, JavaScript, AngularJS.
Customer service skills: Salesforce, Customer Relationship Management, Account Management, Customer Retention.
Sales skills: Cold-Calling, Software as a Service (SaaS), Lead Generation.
Managerial/executive skills: Strategic Partnerships, Go-to-Market Strategy, Executive Management, Agile Methodologies, Scrum, Product Management.
Speaking of LinkedIn…it is the place to be if the traditional job search isn't giving you the results you want!
Master LinkedIn
Seriously, if you do not have an up-to-date LinkedIn account these days, you are missing out on a ton of potential employment opportunities!
Over 90% of recruiters use LinkedIn regularly to reach out to potential hires and as the official company stats say: a new person gets hired on LinkedIn every 7 seconds. 

Source: LinkedIn 
A separate study re-confirms that data and states that over 122 million people around the world got a job interview via LinkedIn. Plus, some 35.5 million were hired by a person they connected with on the platform. 
So no matter what your level of expertise is or which niche you work in, high chances are that you may land a new opportunity on LinkedIn. But to make that happen, you gotta have a well-optimized personal profile and network regularly.
Write a Compelling LinkedIn Profile Summary
A profile summary is the first thing your new connections will see. So make that 'real estate' count. Place the most important career insights within the first 300 characters.

Specifically:
Briefly summarize your career path
Share your biggest accomplishment (or two)
Write a passion statement, explaining what motivates you to do your work
Highlight several of your core skills and competencies.
Also, don't forget to sprinkle in some keywords — the common terms, describing your skill sets that HRs use in job postings. Stanford University published this great list of LinkedIn keywords for entry-level professionals. 
You can also use pre-suggested keywords from the official LinkedIn database to beef up your profile even further. Lastly, read several job postings in your industry and pick out some other commonly used terms and add them organically to your profile.
Add The Right Skills To Your Profile
The second bit of your profile to optimize for keywords is a dedicated Skills & Endorsements area.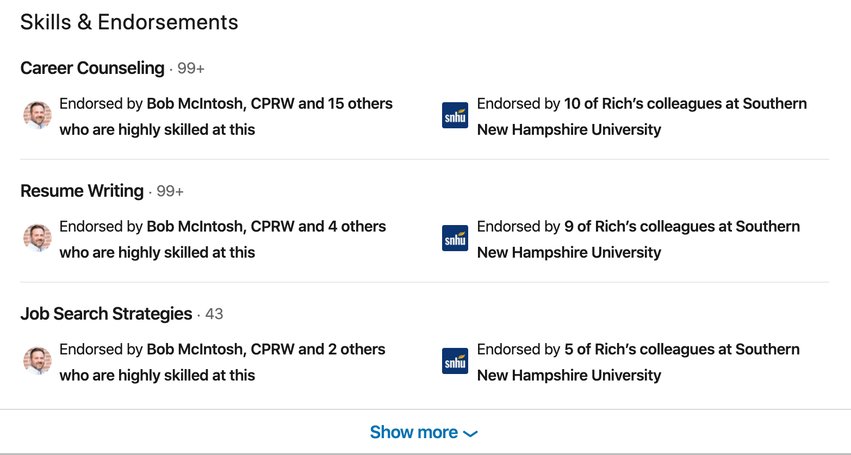 Sources: LinkedIn Profile 
You can pack as many as 50 different skills there. But don't rush to max out these! Here's why:
LinkedIn algorithms rely on the number of endorsements per skill to rank each profile. The more endorsements you have — the higher you'll appear in search results. And if you have as many as 50 skills on your profile, every one of them will have few upvotes.
So it's best to optimize your profile around 10-15 key skills and get endorsements for these.
Start Following Companies
Find the biggest employers in your industry and follow their corporate LinkedIn pages. This way you'll be instantly notified about new job postings. Plus, engaging with their shared content is an easy way to get on their HR's radar and make some virtual intros.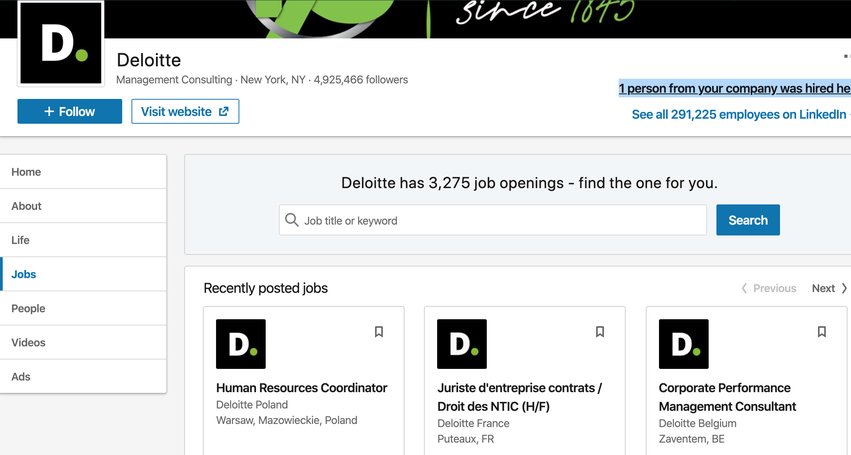 Join LinkedIn Groups
Just like other social media networks, LinkedIn has a bunch of groups you can join.
First of all, add yourself to active industry/career-specific groups. Mingle with your peers, make new connections, and keep an eye for emerging job opportunities — a lot of requests for referrals get shared in such communities.
Next, you can also join LinkedIn groups for job seekers. These are another great place of fresh job gigs. Just don't get signed up for too many or you'll get quickly overwhelmed with the incoming stream of posts.

Some of the popular ones include:
Feature Your Work On Your Profile
LinkedIn recently added a new profile section called "Featured" where you can place images, links, and texts that showcase your work. Be sure to fill it out if you can!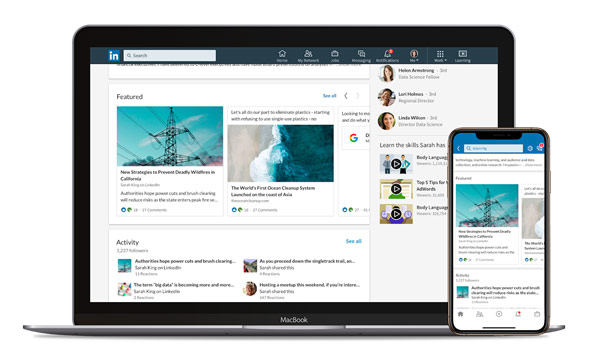 Source: LinkedIn 
Again, it's a simple step you can take to command more attention to your profile.
P.S. If you like the idea of delivering freelance services or ad-hoc consulting, you can also indicate that you are "open for business" on your profile. Doing so will also let you add "Featured Services" to your profile so that people could easily reach out to you! 
Speaking of freelancing…
Join LinkedIn Pro Finder
LinkedIn runs a separate freelance marketplace called ProFinder. To get your profile listed, you'll need to go through a simple application process. At the moment, they are accepting people offering the next types of services:
Software development (mobile app development, web development, IT consulting, etc).
All-things-design (UX/UI, web, graphic, animation, videography)
Writing, editing, and translations
Marketing, copywriting and SEO
Business consulting
Legal consulting
Accounting and financial services
Coaching (including resume writing and life coaching)
Photography
Real estate services — ranging from marketing to insurance
To increase your chances of getting accepted to ProFinder, you'll need to have several profile recommendations, though.
Bonus Section: Finding Jobs on Other Social Media Networks
LinkedIn is the obvious platform of choice for most job seekers. But it's not the only place where you can find fresh job postings and well-paid gigs. Last year's Job Seeker survey revealed that 35% of respondents found new job postings on social media. 
So where exactly should you look for work?
Reddit

Reddit, also dubbed as the front page of the Internet, is an assortment of forums (subreddits), based around certain subjects. Anyone can come and join the conversation any time but has to stay mindful of the Reddiquette – a collection of rules and courtesies you should follow on the platform. 
While roughly 80% of the platform's subreddits are meme-focused and hobby-focused subreddits, there are also several popular communities around entrepreneurship, coding, startups, and general job search advice. 
And that's where all the social hiring action takes place. One recruiting agency reports that they placed over 111 hires from Reddit last year, mainly for tech roles. So the opportunities are there. But how do you find them?
Similar to LinkedIn, you can join industry/skills specific groups and keep an eye on [Hiring] posts in your feed. Alternatively, you can sift through the regular, freelance and remote work gigs published on dedicated subs. Or publish a post yourself saying that you are for hire.
Some of the popular subreddits for job search are:
Twitter
Twitter is another less obvious choice for job seekers. Shamefully so because it's actually a great place for building connections and networking with people in your niche. Twitter is particularly popular among editors & journalists, startup founders, marketing, sales, and tech crowd. So the job opportunities pretty much reflect that.
Now, unlike Reddit and LinkedIn, you don't have groups to join. Browsing general hashtags like #jobpost won't nail you good results either. Twitter is more about building 1:1 relationships with individuals and jumping into the conversations (THREADs) as they happen online.

Your best bet is to follow different thought leaders & business owners in your industry. Engage with their posts and keep an eye on requests for referrals or updates in hiring. These happen more often than you think!

Next, you can also find and follow job-focused accounts at bigger international companies and keep an eye on updates. For example:
By running a quick search on the platform you can discover plenty of other career-related accounts.
To Conclude
Finding a job requires dedication so you need to stay on track for the entire process. Aside from practicing discipline, you need to have that stamina of pitching, networking, and interacting with people online and in-person in search of "hidden" job opportunities.
So polish up your personal elevator pitch. Have your resume up-to-date and ready-to-be-sent anytime.
Always follow up with your contacts and stay updated with the latest information and every activity that concerns your job application.
Lastly, don't be over-dependent on job postings or recruiters. Putting too much reliance on traditional job search channels will only result in lost opportunities.
The key to improving your job search techniques is becoming more attentive and observant. Listen to and participate in industry discussions. Raise your profile online and on social media. Stay in the know of the latest industry news and developments, so that you could spot and jump on a potential opportunity the soonest it comes up!