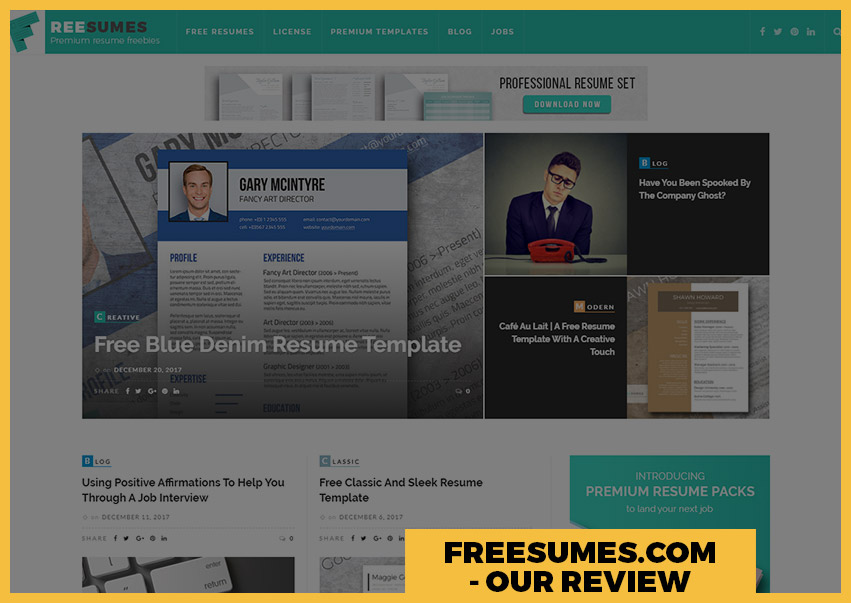 Our Freesumes.com Review – Free Professional Resumes
Freesumes.com provides a nice range of resumes to download and customize, along with lots of free and valuable advice to help you get the most out of using them. There's also a very informative blog on the site, with tips on creating a killer resume as well as insight into the wider job search process for anyone new to the job market or for someone who is looking for a change of career. And, as the name suggests, it's all free.
Why is having a good resume so important? Well, as Judi Roo, Senior Resume Writing Consultant at Roo Resumes, points out: "A Resume is a medium for advertising yourself, it's the first means in which you use to present yourself as a job applicant and try to claim that you are the best choice candidate to a prospective employer."
Easy to find templates
The website is very clearly set out, making it easy for you to find the templates within seconds, without being cross-sold other products or having to jump through loads of hoops to find what you are looking for.
What is really distinctive about Freesumes.com is that it has something for people at any stage in their career – there are templates that will appeal to:
a new graduate
middle manager
executive
or career changer
It's a very useful resource for anyone looking to showcase their skills and career history effectively, and not wanting to put hours in creating a distinctive design.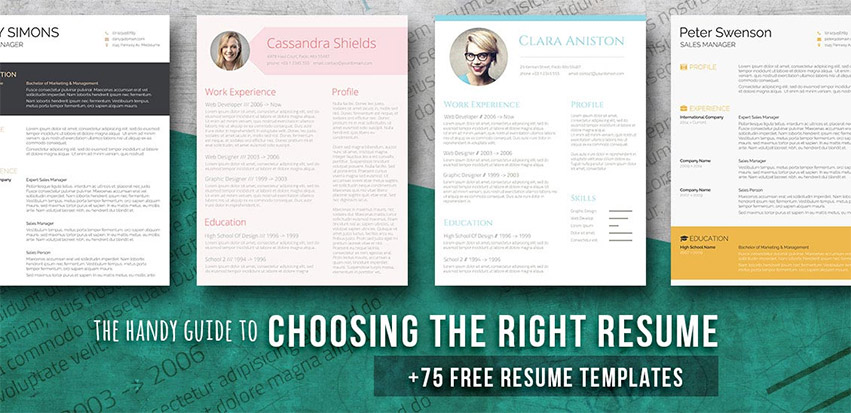 Choose a style that suits your needs
There are over 20 designs to choose from. They range from simple – with clean, crisp formatting, to more intricate, with options to include a photo head-shot and color shading. They are helpfully categorized into four sections to make it easier for you to select your preferred style: classic, creative, elegant and modern. This makes it very easy to search through and find a good fit for your personal style, or the particular requirements for your sector or job market.
I particularly liked the 'The Modern-Day Candidate' template for a new graduate or career changer. This was a relatively simple format but it gave a great opportunity to showcase skills, interests and career goals upfront, in a clear, no-fuss design. Great for getting over a little bit of your personality to the reader without bombarding them with too much information.
Easy to use resume templates
One of the stand-out benefits of the free resume templates on this site is that they're all ready to download and edit in Microsoft Word. Some other CV and resume sites offer fancy templates with high spec design, but these then require specialist software to edit – creating extra expense and taking up more of your precious time. The Freesumes.com templates are all ready to go, and come with documentation listing editing guidelines and font information, so it makes life super-easy when it comes to adding your details.
Blog resources
The blog is also a very handy bonus to have. You will find free tips on crafting a resume that makes it to the 'interview' rather than 'reject' pile, but it's a great resource for all things job-hunting too, such as nailing the job interview, when you get to that stage. They offer a newsletter, which is worth signing up to as the blog is updated regularly, so you can keep topped-up with fresh new information, inspiration and advice while you are busy applying for your dream job.
The main question I'm left with about Freesumes.com is why wouldn't you use it? They very politely and quietly request that you share the site if you find it helpful, which seems fair enough, but other than that, it's all give. It saves time – no fiddling about with margins, columns or font sizes in Word as it's all laid out ready for you to use. It offers you great choice – you can even go lavender for your resume style if that's your thing. It gives expert advice on building your resume and all the other pieces of the job-seeking puzzle. And it's free. What's not to like?