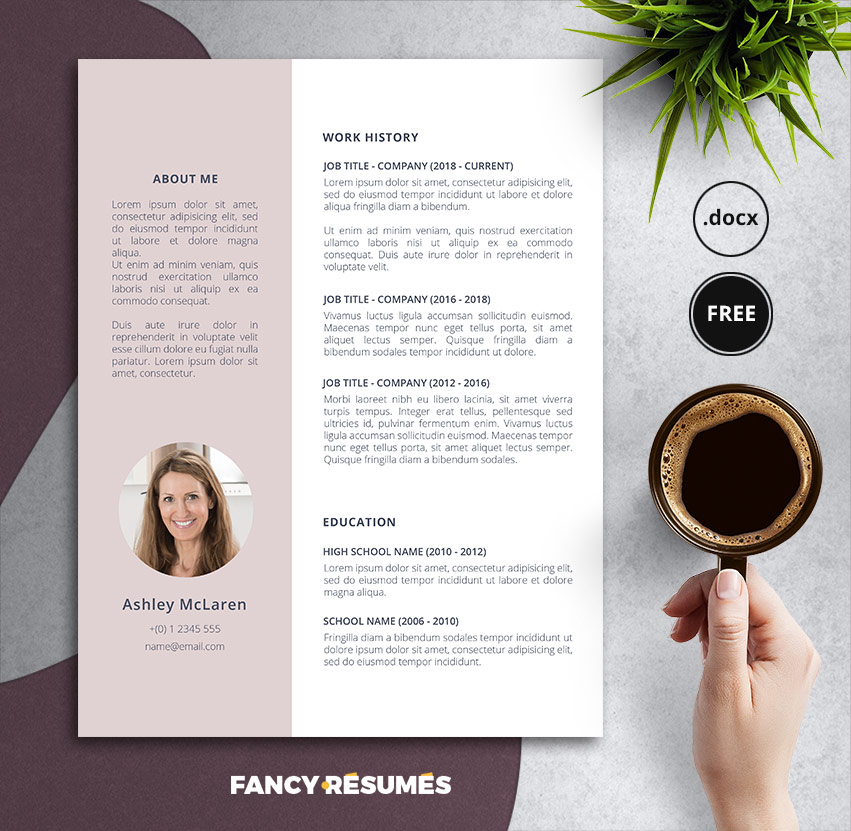 Primale – Modern Resume Template in Dusty Pink
Whether you are applying for your first job or have been in the workforce for several decades, Primale resume template is a perfect companion for you!
This pink-toned, two-column template has all the design elements you need to create a memorable and attention-grabbing resume:
Prominent sidebar area: the perfect place to write a short personal statement to provide a glimpse into your personality.
Rounded photo frame: Keep it or remove it, it's up to you! But it makes it easier to put a face to a name.
Space for your contact details: List your phone, email, and personal website if you have one.
Lavish work history section: Share some key facts and figures summarizing your expertise!
Education section: Showcase your credentials. And if you are new to the workforce, swipe this section with the previous one!
Last, but not least — this gorgeous resume template is free to use! Just click the button below to download your MS Word copy! Or explore other amazing resume templates on our website!