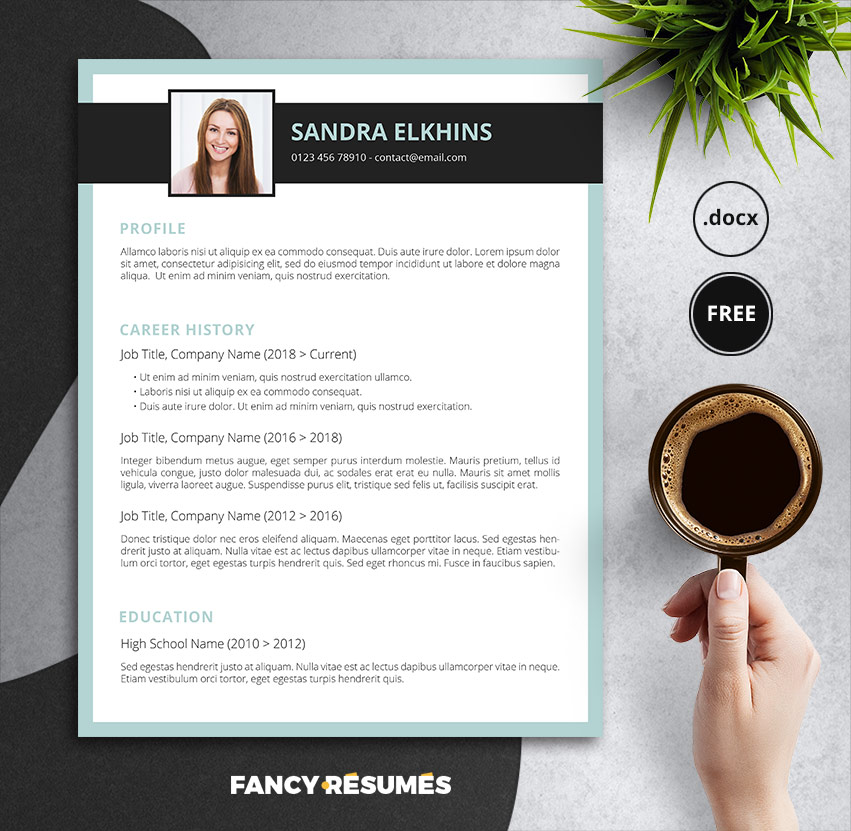 Greevine – Modern Stylish Resume Template
Do you need some extra oomph for your resume, but don't want to make it over the top? Enter Greenvine — our signature modern resume template in mint black. Think of this design as of smart casual attire — always appropriate for a job interview in a hip company, just like this template (and several others on our site)!
Here's what else makes Greenvine one of our favorite designs. This fresh color combo is both professional and memorable. It isn't too bright to earn you some frowns from conservative HRs. And, at the same time, it will make your submission more memorable. The vertical header area with a photo is another attention-drawing aspect of this design. Again, it naturally draws the eye to your contact details and any other information you include in that space. Lastly, there's the lavish Work Experience and Education sections for demonstrating your career progression and credentials.
So grab a free copy of this resume template and give that resume of yours a solid makeover!
File type: .docx
Font used: Open Sans
Free, personal use only. Check our license for more info.

Download