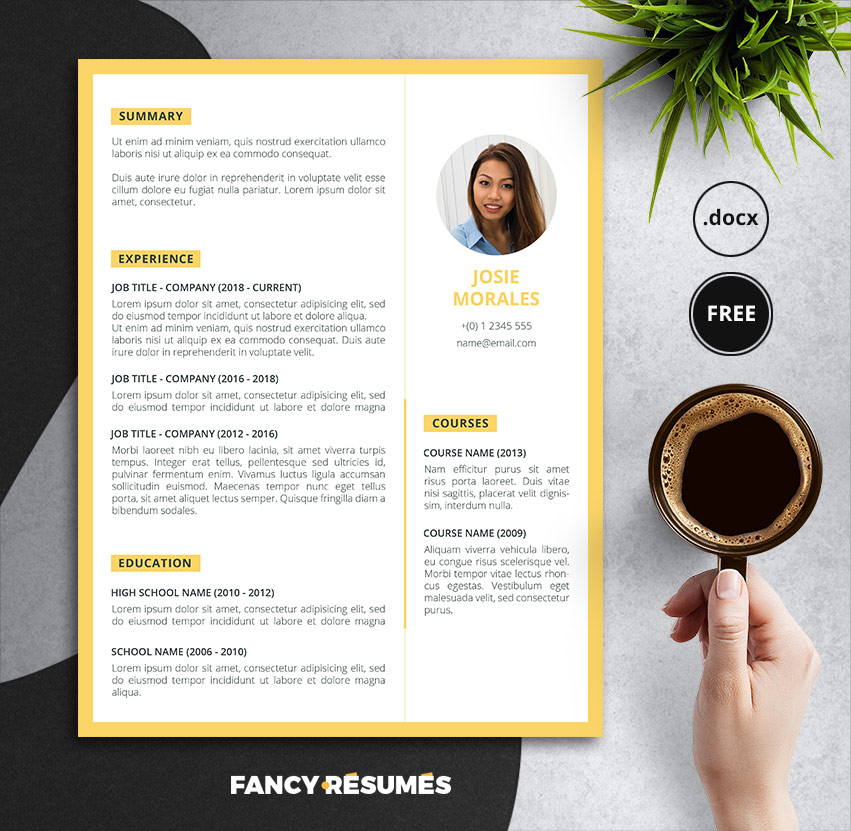 Orant – A Fancy Resume Template in Yellow
It's bright, it's professional, and it's an absolute HR contender, our darling new Orant template —  a glowing item in our growing collection of resume templates! 
Apart from giving it a strategic vertical split, our design team added a few extras to make this resume template irresistibly attractive. First, the golden yellow borders will neatly peek out among other resumes in the pile, prompting someone to get it out. Next, the roomy sidebar area leaves you with plenty of strategic space to roam — add your personal statement, provide a short bio, spell out the URL of your website or highlight some of your main skills.
Last, but definitely not least, we have the main course aka the body of your resume where you can tell your career story with few constraints space-wise. After all, you can always trim the education section for extra room (or vice versa).
But say no more! You've got to try out this template yourself! It's free to use and available for instant download.
File type: .docx
Font used: Open Sans
Free, personal use only. Check our license for more info.

Download