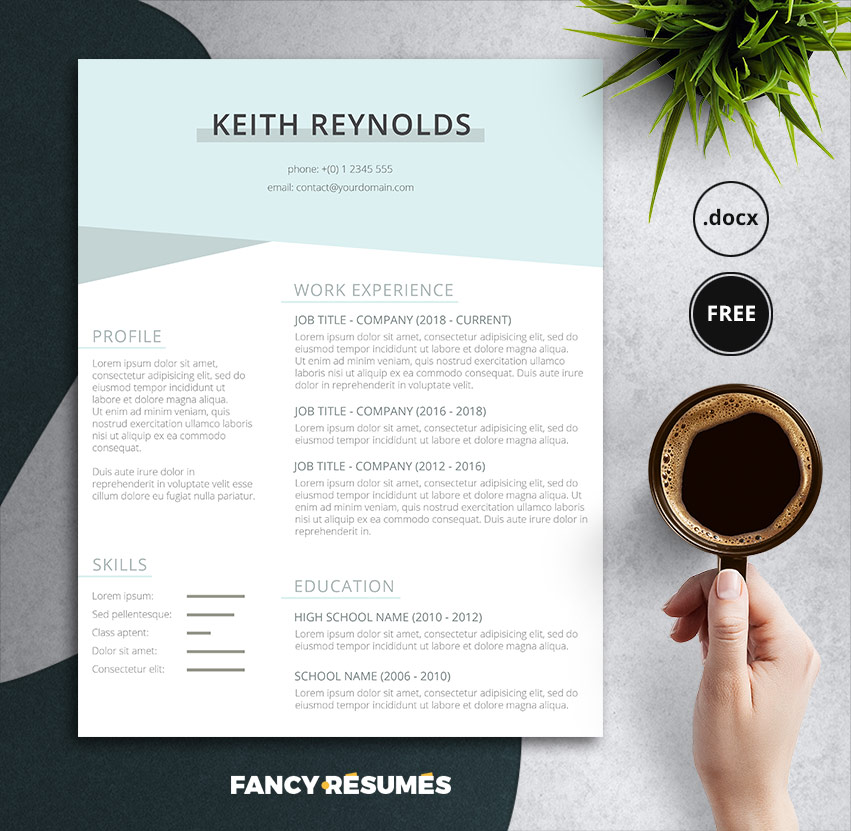 Minty – Free Professional Resume Template
What you gonna do when the job you are after is super competitive? The right answer is: you use every possible tactical advantage at your disposal. Our signature Minty resume template can be one of them!
You might be wondering: what's so special about this resume template ? Glad you've asked! This utterly professional design has several defining characteristics:
A mint header that sets the overall tone and gives a nice accent to your name, professional title and contact information.
A prominent skills section at the sidebar that you can pack with relevant keywords based on the job posting.
Breezy work experience area that can host all your achievements, accomplishments and other important tidbits.
Want to know the best part? We are giving away this amazing resume template for free. So you better hurry up and grab a copy for yourself before we changed our mind! : )
P.S. Did you know we have even more awesome resume templates available for free?
File type: .docx
Font used: Open Sans
Free, personal use only. Check our license for more info.

Download