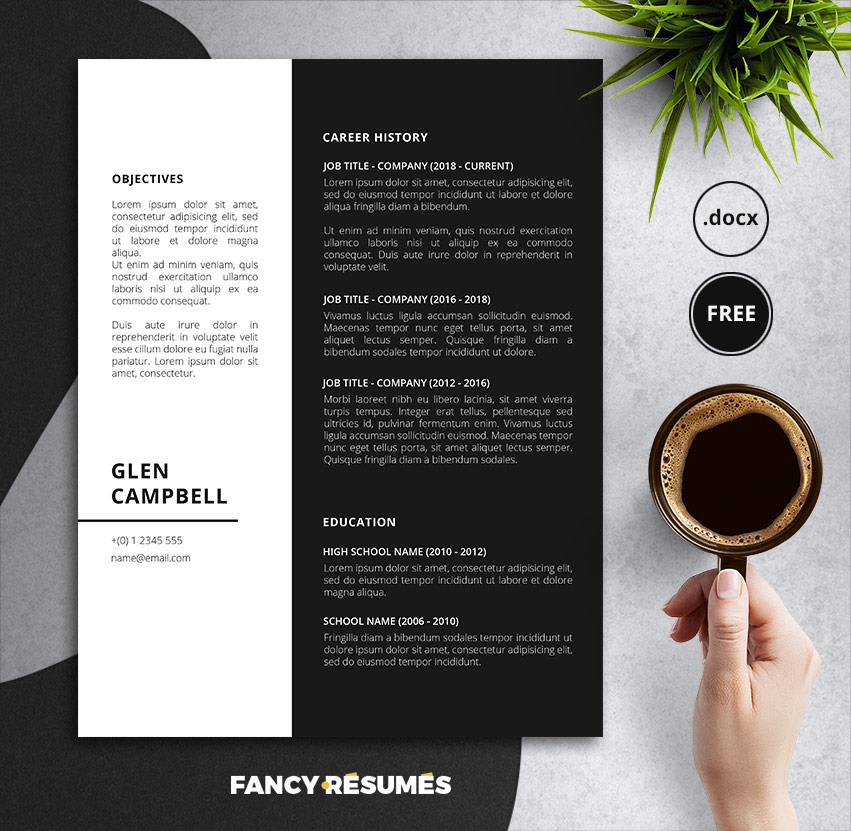 Blacke – Black and White Minimalistic Resume Template
For when you want to keep things as professional and sleek as possible, we present you with our signature Blacke template — a groovy black and white resume template that makes a mark.
So let's talk about how you can make the most out of our resume templates!  
First, get take advantage of that prominent white sidebar area: pack it with some insights into past achievements, current skills, and future career goals. Don't forget to add your contact information.
Then, move on to the dark side (pun intended) and get cracking with your career history. Don't just list what you do — showcase what you have accomplished. Use numbers to back up the claims you make. Be specific and list tools, tech, and software you know how to use. Lastly, sprinkle in some keywords from the job posting!
So what do you say? You, Blake resume template and a few hours and your resume will look top-notch!
File type: .docx
Font used: Open Sans
Free, personal use only. Check our license for more info.

Download