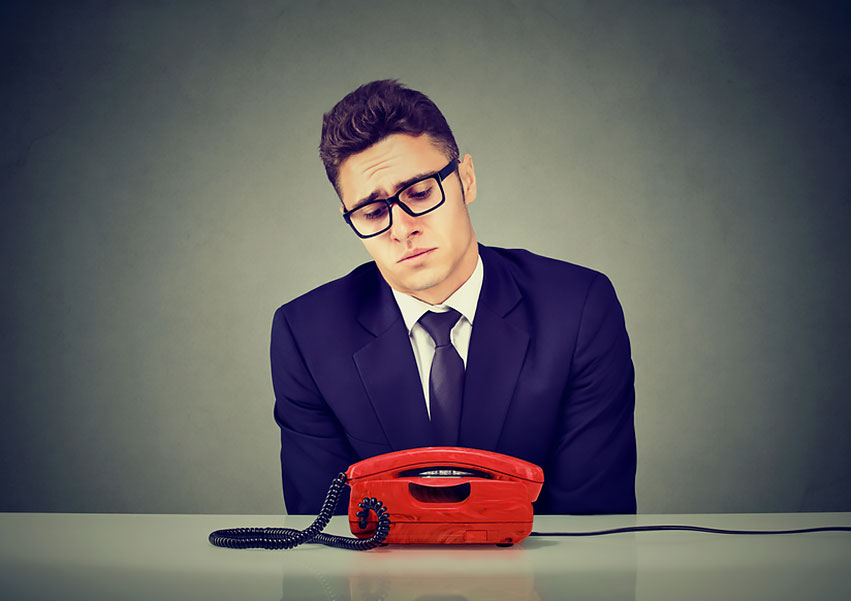 Why Employers Are Not Getting Back to You?
Wondering why you're not hearing back from employers you submitted your resume to? Finding a job these days is quite difficult and can be disheartening at times; however, not hearing back from companies is far worse.
Not sure if you're doing something wrong? Here are some of the most common reasons for which hiring managers may not be getting back to you:
Improper grammar
You may see this as an insignificant point, but did you know that this is one of the greatest mistakes that deters recruiters? Grammatical errors can occur during interviews, written exams and resume writing for example. It is a common frustration for headhunters, so make sure to watch out for sentence structures and spelling. It may seem like a minor issue to you, but it's certainly significant for employers. Being careless in your resume writing may reflect how careless you could be on the job.
Your contact details are wrong or improper
Check that you have supplied the correct contact details. There are instances where headhunters fail to contact applicants simply because they were unable to get in touch with them. Recruiters go through countless submissions daily and they certainly don't have time for errors. There's also a possibility that the email address you're using is unfit for a job application. Always use a basic email address that has your name or initials for a professional approach.
Your resume is not detailed
Just because you have the skills and all the qualifications doesn't mean you can easily land the position you're applying for. Make certain that the details in your resume are complete, especially with work experiences and credentials. This will be your selling point to companies, and if you're not serious in outlining them in detail then you certainly won't receive the phone call you are seeking.
Your social media profile is inappropriate
Did you know that recruiters do a background check on the social media profiles of prospective candidates? Yes, companies browse your Facebook, Twitter, LinkedIn and other accounts to evaluate how you present yourself throughout the Internet. Make sure to clean up your digital tracks and keep all your posts private.
You're not following up
One of the most crucial aspects in the hiring process that is overlooked by applicants is the interview follow-up. Don't forget to get an update on the status of your application by giving your interviewer a call or sending a follow-up email. Employers appreciate those that have the time to do this simple task as it demonstrates how determined they are to get the position.