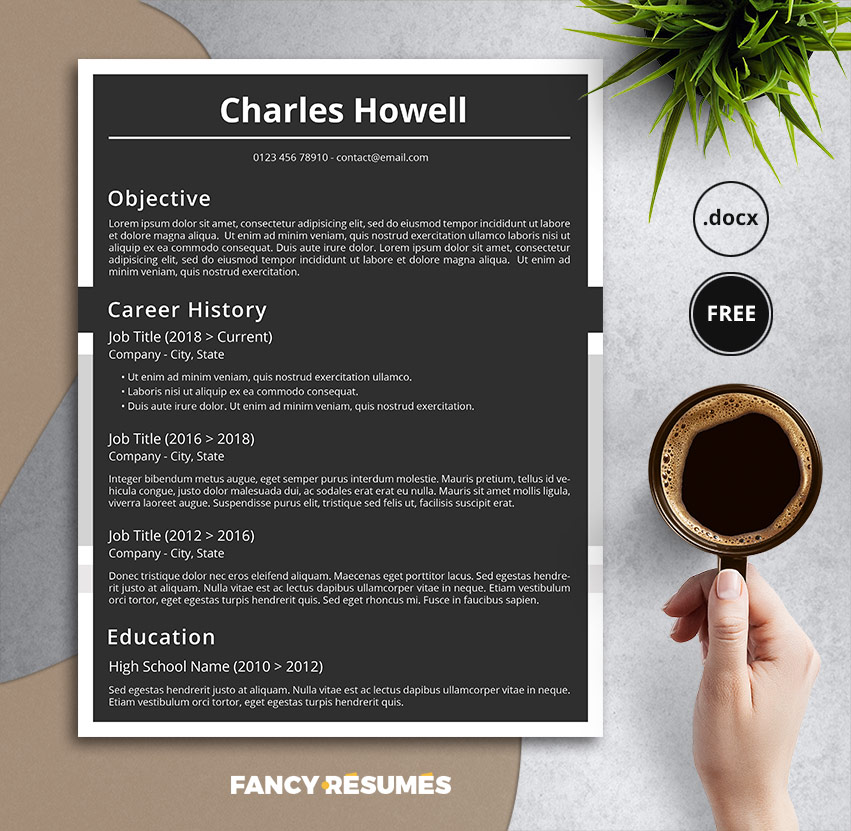 Blackboard – Black and White Resume Template with a Twist
You don't have to file a boring resume even if you are applying to a very traditional company. To play safe and show some personality at the same time, use our stylish Blackboard — one of our favorite resume templates for Word! 
Effortless in its simplicity, and strategic in layout, this template can help you pack a punch into your job application. How? First, the black on white color palette really makes it stand out among other submissions. Secondly, it has plenty of…ahem…"black space" in between the key sections, so that every section is on prominent display.
Lastly, it has a visible Objective area that you can also transform into a career summary or quick personal statement. In either case, you have a clean blackboard in front of you to write your career history the way you like! So go on, grab your free copy and start working on your new resume!
File type: .docx
Font used: Open Sans
Free, personal use only. Check our license for more info.

Download